New Podcast! Launching an agency with no website
Watch to the first episode of our new podcast, Shiftslash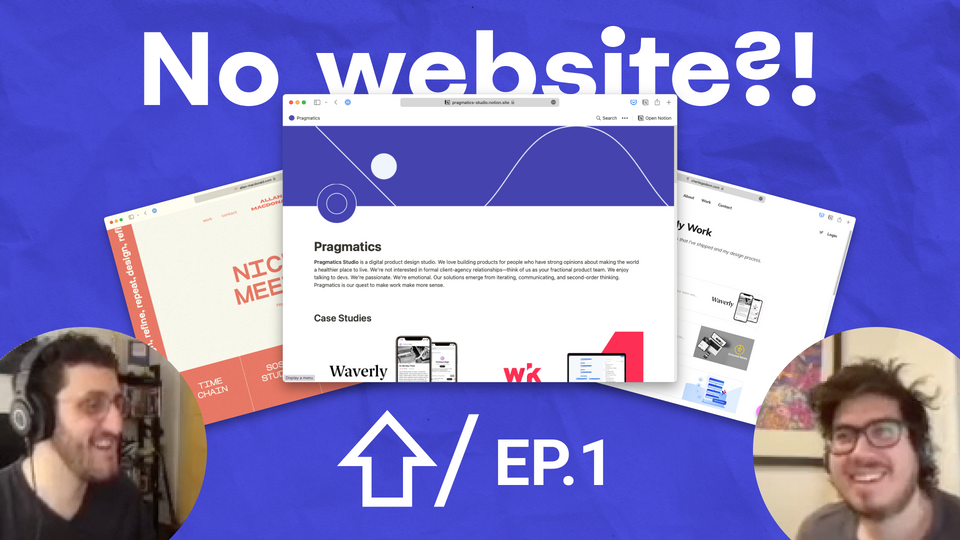 Three weeks ago I wrote about how I started a design studio with my friend Allan after months of indecision. One of the most important things to us about this endeavour is to look at it as more than just a way to help clients. It's also a way for us to learn and grow as individuals.
To make sure we're intentional about this learning, we started recording a podcast we're calling Shiftslash. It's a tribute to the keyboard combination that brings up the question mark on an English keyboard. In it, we'll be discussing the questions that come up along our journey building out this studio and we're hoping it will help any designers out there who are looking to start their own business.
Though it has only been 42 days since incorporation, we've already learned a lot about selling our services and developing our messaging. For this first episode of Shiftslash, we'll be discussing how we approached setting up the agency with little to no branding and a website hosted on a document. Watch it below:
If you enjoyed that, please consider subscribing to our channel to follow along as we learn about building a studio!