Launching a weather revolution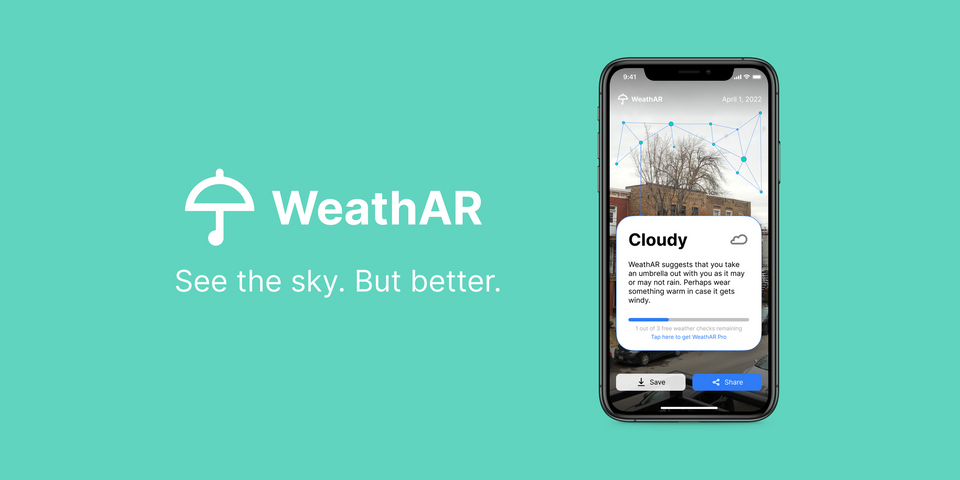 I'm excited to announce the project that I've quit my job for: WeathAR. With WeathAR, all you have to do it point your camera at the sky and the on-board AI chip in your phone will analyze it and tell you what the conditions are. Together with a ground-breaking new freemium business model, seeing the sky has never been better.
When I discovered augmented reality in 2013 I knew that one day this technology would revolutionize the world, and I had to be a part of this revolution. Weather apps have notoriously been limited by the lack of computer vision, resorting to archaic weather centers, and difficult to understand numbers to explain what it's like outside.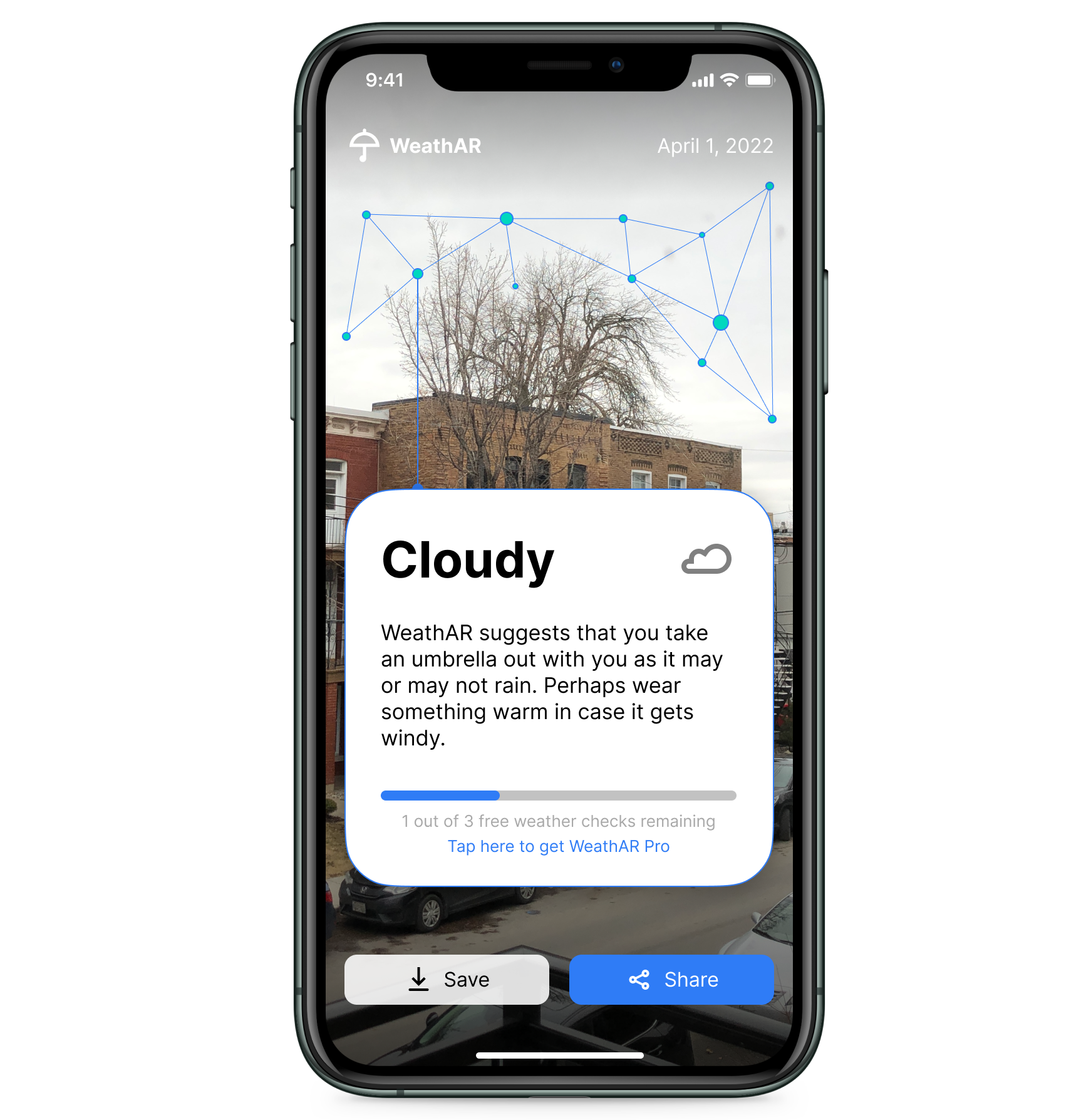 I can't be more proud to have founded such a revolutionary technology with my incredible team.
🗓️
Remember… today is April 1, 2022. The best day to launch impactful projects.